Partners:
» Travel
» COO is flying to the Bahamas
COO is flying to the Bahamas
COO is flying to the Bahamas
The Cessna Owner Organization (COO) is planning a flying adventure to the Bahamas in early 2010.

See the attached brochure to view more details on the flying adventure.

Feel free to cantact me or Rick at Caribbean Sky Tours to reserve your space on this must not miss trip.

All COO members reserving space on the Flavor of Bahamas trip will receive an additional three years membership to the COO at no charge.

Dan
Re: COO is flying to the Bahamas
It will be a pleasure taking fellow POS members to my home country of the Bahamas. This trip is designed to give you a little exposure to small island life (Hope Town) and more "off the beaten path" (Cat Island). Our first landing will be in Marsh Harbour on Abaco and we will cross over to Hope Town on Elbow Cay via ferry. Explore the island's lighthouse which has one of the few remaining kerosne burning lights. After two nights we will be off to Cat Island via a stop on Staniel Cay in the Exuma Islands where you can explore the "Thunderball Grotto" where scenes from the James Bond movie were filmed. Along the way you will have a spectacular aerial view of dozens of islands, sand banks, reefs and more. On Cat Island we will be staying at a fabulous island beach resort only a couple of miles from the airport. Enjoy the fabulous beach and/or explore the island which boasts the highest point in all the Bahamas, 206 feet! Located on the "mountaintop" of Mount Alvernia is the hermitage, a miniature monastery built by the late father Jerome which can be explored.

We have added a short slide show/video with more pictures of this trip for those who would like to see more. Just visit the page for this trip.

We look forward to having POS members joins us and to the opportunity to show you the Bahamas from a native's perspective. If anyone has any questions, send us an email or give us a call. Come to the islands mon!
Re: COO is flying to the Bahamas
Re: COO is flying to the Bahamas
Just got back from the Bahamas and we will be headed out for the AOPA Summit and our November Bahamas trip in a few days. We will be at booth 1604 at the AOPA Summit and will have fliers on the March, 2010 COO trip and will be happy to answer any questions. I will be making a presentation on flying to the Bahamas as well and will have pictures of some of the destinations we will be visiting on this trip.

Hope to see fellow COO members there!
Re: COO is flying to the Bahamas
We have returned from our post-AOPA Summit trip to the Bahamas which was a resounding success. The participants on this trip got to explore Cat Island and Long Island from above, on and below the ground and water. Our base of operations for this trip was the beautiful and cozy Fernandez Bay Village on Cat Island, a classic Bahamian resort where you are quickly overcome with peace and relaxation by the friendly staff and beautiful beachfront rooms. Ground transportation, filing of flight plans, filing eAPIS, airport information, aeronautical charts and all USA and Bahamian forms were completed or provided in advance for all participants.

In addition to relaxing on one of the Bahamas' most beautiful beaches, the group visited two Islands, ate at five different Bahamian owned restaurants, explored a giant cave, swam in the world's deepest blue hole, visited several historic ruins and enjoyed miles of beautiful beaches!

We now have our sights set on the Cessna Owner trip next March, 2010. We will have many opportunities to visit unique sites and experience Bahamas history and culture along with natural beauty. Spread the word and get ready to experience the Bahamas from a native's point of view!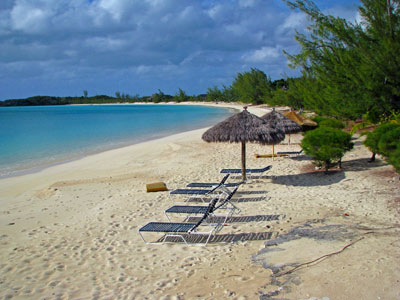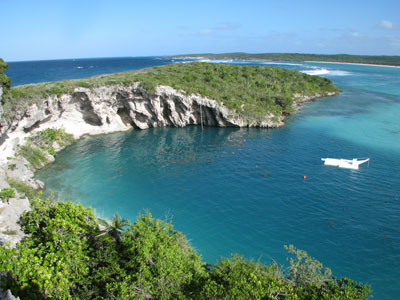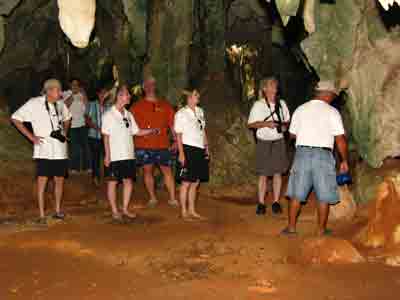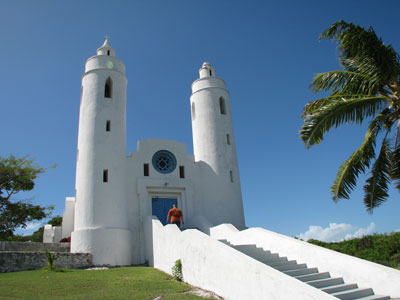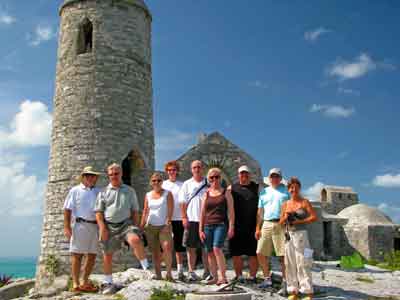 Re: COO is flying to the Bahamas
For those of you tired of shoveling snow and trying to stay warm, the March 8 trip to the Bahamas is on the horizon. We only have a few spots left so hurry and don't get left behind.
» Travel
» COO is flying to the Bahamas
Board Stats:

Total Topics:

6069

Total Polls:

1

Total Posts:

16368

Total Posts Today:

1
User Info:

Total Users:

2644

Newest User:

Members Online:

2

Guests Online:

6753
Forum Legend:
Topic
New
Locked
Sticky
Active
New/Active
New/Locked
New Sticky
Locked/Active
Active/Sticky
Sticky/Locked
Sticky/Active/Locked